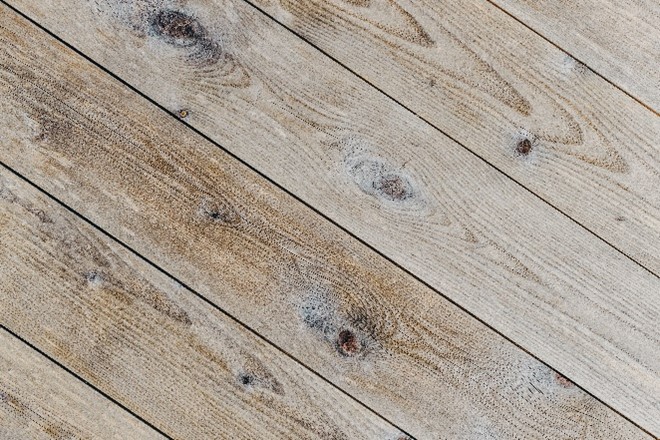 Wood floor patterns have been here for thousands of years. Most people like them because they look stunning. Choosing the best hardwood floor installation pattern is crucial for your renovation project.
The pattern you select will impact furniture placement and the flow of your space. Some wood floor designs are tricky to install and are not ideal DIY wood floors for first-timers. They require a lot of knowledge and experience. It's crucial to identify wood flooring that will give you the patterns you desire. Thus, you need to know more about wood floor designs to make the proper selection.
This guide will help you learn the different types of wood flooring patterns. You will also learn the environment each design fits in and its benefits; whether the wood flooring pattern is for your live-in Shrewsbury or Shropshire, continue reading. If you live or work in Shrewsbury or Shropshire and want to help choose the best wood flooring patterns for you, continue reading.
Diagonal Pattern
Diagonal wood floor patterns add a touch of luxury to any room. They are installed at 45 degrees to the edges of the wall. It's straight, but instead of going from wall to wall, it covers from corner to corner. To do the installation correctly, you need to have some experience and skills. It's best to hire an installation specialist to achieve a perfect pattern in your home.
The layout of the room and the installation direction will determine the final look. The room can either appear longer or wider. Diagonal wood flooring patterns are easy and affordable to achieve.
Horizontal Strip Patterns
Horizontal strip patterns, also known as straight patterns, are a favourite too many. They make a room look more spacious and larger. If you're considering this design, this is a great option as it's been known to fit the industry standard.
Take advantage of the wide variety of horizontal wood floors options in the market too. During the installation process, the boards are laid from side to side and wall to wall. If you have a small room and want to make it appear bigger, arrange the boards following the longest wall. This design is popular because it's plain and simple. The space will not look busy or cluttered. It suits all interiors, from contemporary to classic and traditional ones.
Herringbone Pattern
The herringbone pattern is more popular today and is a beautiful wood flooring with excellent dimension stability. Ancient Romans were the first to construct this pattern on their famous roads.
It shows its quality has stood the test of time both in durability and style context. But it's not ideal for small spaces as it can make spaces look even smaller.
When you talk about real wood flooring, most people envision the herringbone pattern. It's a design that's both understated and posh. The installation process limits movement because the blocks are pressed against each other.
It doesn't come with angled joints. But the distinct pattern can make it hard to install if you don't have any experience. However, you can use any wood flooring to get a herringbone floor.
Random Pattern
Random wood floor designs involve a mix of boards with varying widths. The pattern is consistent, and the only thing different is the size of the boards. For a customised look, you can mix the ratio of narrow and wide boards.
This pattern will give your room an energetic feel and a rustic aesthetic. It comes in a diagonal or straight pattern to give the impression that the room is bigger. Install it parallel to the main source of light or the longest wall in the room.
Random pattern brings more character to any space. Use different textures and colours of wooden floorboards to create a unique look.
Chevron Pattern
The cross-stitching pattern in the early 16th century inspired this design. Chevron parquet looks similar to a herringbone, but it's different from it. Herringbone has 90-degree angles, while Chevron's pattern has 45-degree angles.
Hire a professional to do the installation because the angled cuts are harder to achieve. A professional will use the right equipment to achieve the right cuts. That's why this parquet is expensive than other wood flooring patterns.
The wood flooring advantages are it makes a room look more spacious and formal. It's a timeless and very classic choice.
Basketweave Pattern
Basketweave wood pattern is ideal for modern and industrial interiors. It fit perfectly in any room regardless of the size. It's made from maple and oak and is usually laid diagonal or parallel to the room's edges.
Most people prefer lighter colours. But you can choose darker colours like walnut to highlight the pattern.
Furthermore, you can get creative by mixing different wood species. You'll create a stunning wooden floor with plenty of charm and character. Use an alternating fashion to accomplish the many benefits of wood flooring.
Painted Wood Floor Patterns
Painted wood floor patterns are a great way to make something special out of any wood flooring. Painting is the best way to improve the appearance of existing floors. Your old wood floors will have a touch of fresh designs.
It adds a layer of protection from scuffs and scratches. You can even add a layer of paint wood floor pattern on your concrete floor. Concrete flooring that looks like wood is not only gorgeous but durable.
3D Parquet
3D parquet is a beautiful and bold style of flooring. It's been there for centuries. If you've ever toured the amazing manor houses of Europe, you may have noticed 3D parquet flooring.
It's not easy to create the illusion of this type of flooring. It requires a good amount of wood and time. You have to hire an expert installer to cut the wood to size. To create the best effect, you can use different types of wood. Even though installing this type of flooring is not easy, there's no denying that it's stunning.
Hire Flooring Experts to Help You Choose the Best Wood Flooring Pattern
At Cooper & Williams LTD, we can fit your new flooring and turn your home into a luxurious space. We have satisfied customers with stylish and durable flooring since 1970. You can be confident in the skill, affordability, and trusted quality of our team. Contact us today to find out more about our flooring services.