Wooden flooring adds elegance and natural charm to the home. The diverse styles and finishes of wooden flooring allow you to create a décor to complement the rooms in which it is installed. Whether you are looking for a classic feel or a more contemporary style of design, wooden flooring offers a range to suit your requirements.
The style of flooring you opt for can be determined by many factors including the function of the room and budget.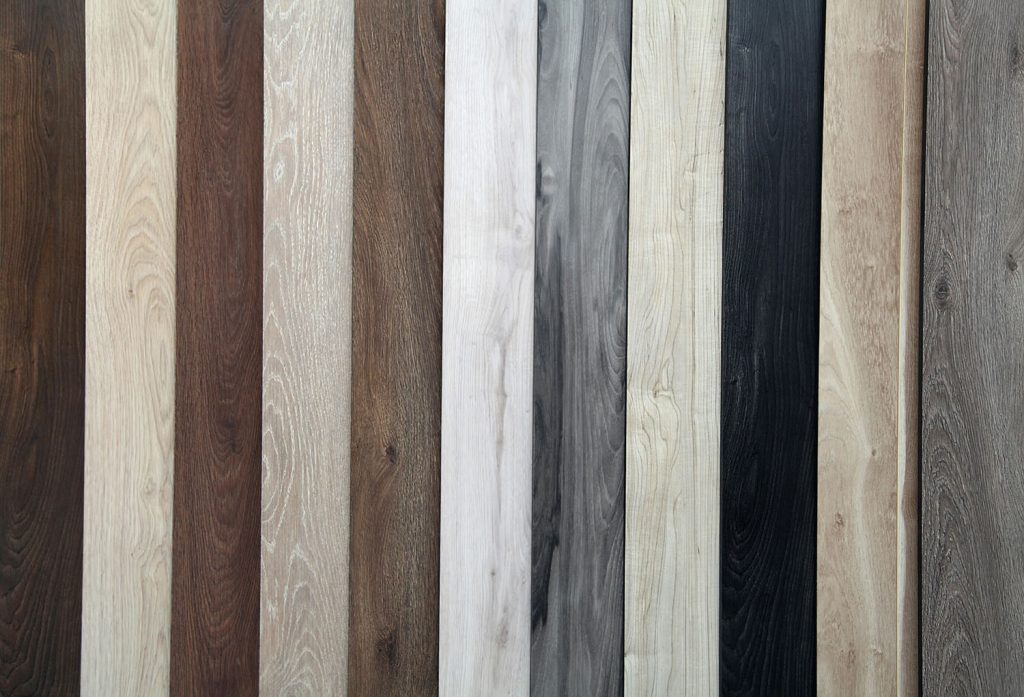 Hard Wood Flooring
For a pure, natural look to your design, solid wooden flooring is hard to beat. Using hardwoods such as oak, ash or maple, the flooring comes in planks cut to provide a uniform fit. Different hardwoods offer different tones of colour, allowing you to select a style of your choosing. The durable nature of solid wood flooring and the ease in which it can be cleaned makes it ideal for parts of the home which experience high footfall volume, such as the kitchen. Wood flooring is also a good option for those with children or pets.
Oak Wooden Flooring
Oak is one of the most popular choices for wooden flooring. Oak offers a lovely grain in the wood, making it an attractive option as it adds character to a room. Oak is very durable and is a practical solution for parts of a home or business which see high levels of footfall. It is also good wood for staining and colouring, which offers an array of styles and colours to choose from for your flooring. From a very dark oak wood through to white coloured oak you can create a personal style for your home. Further benefits of oak include:
An added feeling of warmth
Easy to maintain
Increased value to the home
Improved acoustics
Hygienic option
Ash Wooden Flooring
Ash is a flooring option which provides a modern and very stylish look. This versatile wood is durable and shock-resistant which makes it a good choice for areas of high footfall such as the kitchen, but which also sees ash often used as flooring in gym areas. Lighter in its natural colour than oak, ash wooden flooring still offers a range of colouring choice. The graining within ash is enhanced by the staining, adding a distinctive appearance to the flooring. Further benefits of ash wooden flooring include:
A more affordable option
Easy to handle and install
Lighter colour brightens up rooms
Low maintenance
Maple wooden flooring
As one of the hardest of hardwoods maple is a very durable flooring option, suitable for areas of a commercial or residential property which sees heavy footfall. Maple is also an affordable wooden flooring choice, making it more accessible to those on a stricter budget. Yet it still has great visual appeal, offering a range of light but warm colours which will brighten a room. The graining in maple is more subtle compared to other hardwoods, yet this graining is more consistent and can provide a cleaner feel and look to the flooring. Other benefits include:
Easy to clean
Dust resistant which helps control allergens
Damage resistant when items dropped on maple flooring
Wood Effect Flooring
Wood effect flooring offers a more affordable option for those on a budget while still delivering the look of a natural wood floor. This style of flooring uses engineered materials to produce the planks which are fitted together when installed in the home. A vinyl layer adds an extra layer of protection which is resistant to water and temperature, making it an ideal choice for kitchens and bathrooms. This style of flooring can also be a good option for apartments as it can reduce noise. Further benefits include:
Easy installation – either by interlocking into place or by glueing down
Easy to clean – the vinyl surface is water, temperature and scratch-resistant
Durability – Good quality wood effect flooring can last for up to twenty years
Value – achieve a wood effect with all the knots and grains at a more affordable price
Good for allergy sufferers – the vinyl is non-porous which means allergens cannot fall through and become trapped in the flooring
Hard wooden flooring offers an attractive alternative to carpet or tiles in the home or a commercial building. The type of wood you select for your flooring will depend on several factors including aesthetics, staining, colour range, cost and the practical considerations of the room where it is to be installed. Yet wooden flooring brings a stylish, modern look to a space which is both visually appealing and adds natural charm.
Read more about our wooden flooring installation services or get in touch to find out more about how we can help.