 Roofing specialist in Shrewsbury & Shropshire
Does your roof need repairing, insulating or simply modernising? The team of roofing specialists at Cooper & Williams have over 40 years of experience in a range of flat and pitched roofing, roof repairs and commercial roofing. Whether it is your home, business, factory or a church roof that needs attention, our skilled team are here to help.

Floor experts in Shrewsbury & Shropshire
Do you want to brighten your hallway with a new floor, or turn your bathroom into a luxurious-feeling spa? Let the team of flooring experts at Cooper & Williams fit your new flooring and revitalise your home. Since 1970, we have been satisfying customers with durable, stylish flooring, so you can be confident in the trusted quality, affordability and skill of our team.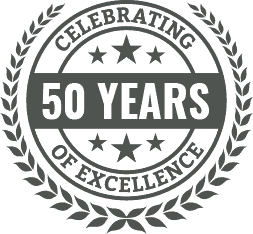 Award-Winning Roofing, Flooring & Tiling Services in Shrewsbury, Shropshire
Cooper & Williams is a family-run business, providing homes and businesses in Shrewsbury, Shropshire and surrounding areas with award-winning, superior quality roofing, flooring and tiling services. Established since 1970, we have a wealth of experience in each of our three specialist divisions dedicated to roofing, flooring and tiling. Our top-level tradesmen can boast over 20 years' experience, so you can be confident that your work will be completed to an expert standard, using only the best materials. We source our products from a range of trusted suppliers and guarantee all completed work for a minimum of 12 months. Our friendly and professional team will be on hand every step of the way to support you, no matter the size or scale of your job. So whether you need an entirely new roof, new flooring or you want to freshen the tiles in your bathroom, roofing, flooring and tiling contractors at Cooper & Williams are here to help your design dream become a reality!
Tell us about your roofing, flooring & tiling needs?
VISIT OUR SHOWROOM
Our directors Andy Carey and Andrew 'Wig' Williams are proud of the range of quality-sourced products on display in our showroom. To see for yourself the range, quality and competitive prices, visit our showroom and be inspired!