Roofing Contractors and Flooring Installation in Shrewsbury
Cooper & Williams is a family-run business, providing homes and businesses in Shrewsbury and Shropshire with award-winning, superior quality roofing contractors, flooring installations and tiling services for over 40 years. Our expert tradesmen have over 20 years' experience in flooring installation and roof fitting, so you can be confident that your work will be completed to an expert standard, using only the best materials. You can also trust in the quality of our products, which are sourced from a range of trusted suppliers, and all of our work is guaranteed for a minimum of 12 months.
How Our Roofing Services in Shrewsbury Can Increase Your Home's Value
Whether you intend to sell your home in the near future or remain its resident for years to come, you undoubtedly want to maintain and maximise its value. A new roof installation or repairs could add thousands to your home's value while making it more appealing to buyers, helping you secure a speedy sale and a fair offer. More importantly, our roof contractors in Shrewsbury can repair your roof to the highest standards while protecting your property's overall condition.
At Cooper & Williams, we understand the problems that faulty roofs can cause, such as water damage and sky-high energy bills, but we also know that many people neglect roof maintenance while attempting to save cash. Fortunately, despite having nearly 50 years of experience, we remain among the most competitively priced roofing contractors in Shrewsbury, so call us today to discuss your requirements.
Signs You Need to Call Our Roofing Specialists
Inspecting your roof without the required safety training or experience to identify problems can be dangerous, which is why if you haven't had your roof professionally surveyed for over five years, we highly recommend calling our roofing contractors in Shrewsbury to check its condition. However, you may be able to notice a few signs of problems without having to climb into your roof. Cracked and missing shingles, signs of algae growth and damp patches on your ceilings and walls all indicate that your roof is in need of repair.
Our roofing contractors in Shrewsbury can identify small problems before they exacerbate, helping you save money in the long run. Plus, you can feel confident that we can complete any roof repair task to the highest industry standards, and we guarantee our work for your peace of mind.
Modernise Your Home's Interior
If you no longer feel satisfied with your property's style, now might be the time to make a few changes. Sometimes, the smallest alterations can have a tremendous effect on your home's overall image, which is why you might consider installing new floors. We have one of the most extensive ranges of flooring services in Shrewsbury, and we welcome you to view our products in person by visiting our showroom.
With new oak, wooden, vinyl or laminate flooring in Shrewsbury, you can bolster your home's appearance and potentially increase its value. At the minimum, you'll feel more pleased with your property's style, ensuring you can enjoy nightly relaxation after a busy day at the office. If you have any questions about our high-quality wooden, vinyl, laminate or oak flooring in Shrewsbury, don't hesitate to contact one of our friendly professionals.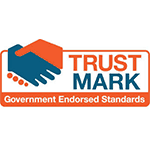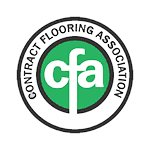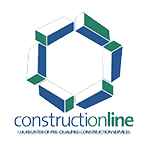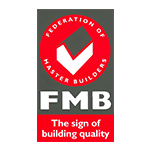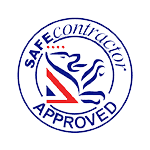 Visit our flooring showroom
See our expansive range of flooring, visit our showroom today for inspiration and advice on your new floor!
Book a free consultation with expert roofing specialists in Shrewsbury
From supplying and installing modern, stylish floors to repairing and maintaining roofs for commercial clients, we can do it all here at Cooper & Williams, and we aim to remain the most affordable roofers in Shrewsbury. Email us today to book a free consultation with our roofing contractors and flooring experts in Shrewsbury.