Whitchurch Roofing Contractors & Flooring Specialists
Cooper & Williams have been providing homes and businesses in Whitchurch and Shropshire with award-winning, superior quality roof fittings, flooring installations and tiling services for over 40 years. Our dedicated team have a wealth of experience in each of our three specialist divisions dedicated to roofing, flooring and tiling. You can trust in the expert quality of our flooring installations and roof fittings, all of which are guaranteed for a minimum of 12 months and are crafted using only the highest quality materials.
Quality Roof Fittings from Trusted Roofing Contractors in Whitchurch
Have you noticed that your roof has a few missing shingles? Or, do you think your drainpipes have become blocked due to loose roof debris? Even seemingly minor roof problems could signal something more severe, which is why it's best to let professional roofing contractors in Whitchurch give your roof an inspection. If you don't settle for anything but the best when it comes to roof repairs, you should call the experts at Cooper & Williams.
Since 1970, we've been repairing roofs for Whitchurch residents and businesses to the highest industry standards, and we can do the same for you. Thanks to our wealth of experience, proven expertise and commitment to remaining up to date with the latest industry and safety standards, you can trust our roofers in Whitchurch for any task no matter how large or small.
Browse our Extensive Flooring Selection in Whitchurch
Matching your home's style to your particular preferences can be challenging, which is why if you intend to replace your floors, you need to browse an extensive product selection. Unfortunately, most of us have too little time to visit multiple stores in the hopes of finding the perfect flooring in Whitchurch, but you'll be glad to know that we have everything you could ever desire under one roof.
In addition to being among the most experienced roofers serving Whitchurch and Shropshire, we also boast a showroom that houses one of the area's widest varieties of flooring options. If you're looking for oak, wooden, vinyl or laminate flooring, you needn't look any further than Cooper & Williams. Call us today to book a free consultation, or visit our showroom in Shrewsbury to see our impressive collection in person.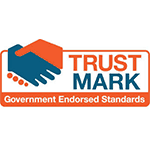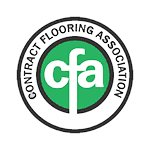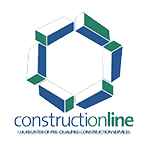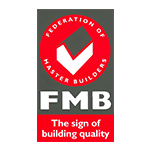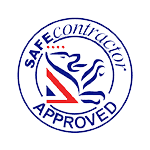 Visit our flooring showroom
To see for yourself our range of versatile flooring for your home or business, visit our showroom today for inspiration and advice.
Don't Hesitate to Contact Our Roofing Contractors in Whitchurch
Over the years, we've repaired countless residential and commercial roofs to the highest standards, and we only use the highest grade materials available. Whether you're looking to beautify your home with new flooring or restore your roof to its former condition, we're the company to call. Email your needs direct to our roofers in Whitchurch.