Outstanding Flooring Installation & Roofing Specialists in Telford 
Cooper & Williams is a local business, providing homes and businesses award-winning, superior quality tiling, flooring and roofing services in Telford and Shropshire. During our 40 years in business, we have gained a wealth of experience as flooring & roofing contractors. All of our work is completed to the highest quality; our materials are sourced from trusted suppliers and all our work is guaranteed for a minimum of 12 months.
Why You Can Trust Our Roofing Contractors in Telford
By letting the experts repair your roof, you can extend its lifespan by years while protecting your home's condition. In the process, you can increase your property's value and make it more appealing to buyers, but finding the best roofing contractors in Telford can be challenging. Fortunately, if you're looking for a company that guarantees excellent workmanship, quality products and exceptional warranties, you've already come to the right place.
Since 1970, we've been helping Telford homeowners restore their roofs to their original condition, and our highly experienced roofing contractors can handle any task regardless of how large or demanding. Despite our experience, we remain among the most affordable roofing contractors in Telford, so contact us today if you need to discuss your requirements with trusted experts.
Is Now the Time to Call Our Roofing Specialists in Telford?
Naturally, we don't recommend climbing onto your roof to inspect for damage because doing so can be dangerous if you haven't had the required safety training. However, if you notice mould or algae growth, signs of damp in your home, cracked or missing tiles or guttering issues, it's probably time to call our roofing specialists in Telford to book a professional survey.
Even if there are no obvious signs of damage, you ought to have your roof inspected between every three and five years, depending on which materials it's made from. You can feel confident that our roofing specialists in Telford can catch even the most seemingly minor problems before they exacerbate, which could help you save potentially thousands of pounds in the long run. If you want to protect your family's home comfort, property's condition and finances, then call our roofing contractors in Telford for an assessment and our roof repair services.
Browse the Broadest Selection of Flooring in Telford
Do you want to give your home a mini makeover? Are you bored of its old-fashioned appearance? If you want to bring your home into the 21st century, you might want to consider contacting our flooring contractors to install new flooring in Telford. We boast a wide range of oak, vinyl, carpet, wooden and laminate flooring, and we only stock the highest grade products that are manufactured to last.
If you're a DIY enthusiast, we'll gladly provide you with all the supplies you need to complete your new flooring installation without professional help. However, we're more than happy to install your floors for you if you'd rather leave it to our flooring contractors. We welcome you to visit our showroom to see our broad selection of floors for yourself, or you can call us for a site visit, and we'll visit your property free of charge. Call us today to learn more about our quality flooring installations in Telford.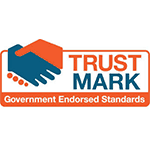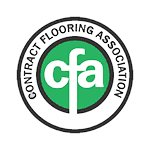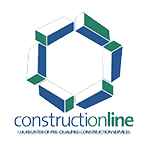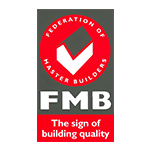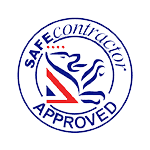 Visit our flooring showroom
To see for yourself our extensive range of domestic and commercial flooring, visit our showroom today for inspiration and advice on your new floor!
BOOK A FREE CONSULTATION WITH OUR EXPERT ROOFING CONTRACTORS IN TELFORD
At Cooper & Williams, we take great pride in completing every project to the highest standards, which is just one reason why we have a vast network of satisfied clients all across the UK. For roof repairs and installation, email us or book a free consultation with our qualified roofers in Telford, Shropshire.
To find out how we can improve your home or business,
call our friendly team today on 01743850711.