Cooper & Williams, Your trusted Roofing Contractors and Flooring Experts in Oswestry
Cooper & Williams is a family-run business, providing homes and businesses in Oswestry and Shropshire with superior quality, award-winning roofing, flooring and tiling services. Established since 1970, we have a wealth of experience in flooring installation, roof repairs and roof fitting for both domestic and commercial clients. We source our products from only trusted suppliers and guarantee all our completed work for a minimum of 12 months.
Trust Our Oswestry Roofers to Increase Your Home's Value
Nowadays, thanks to the rise in house prices and cost of living, people are increasingly looking for properties that are in near perfect condition. Home buyers would rather avoid houses that require repairs worth thousands of pounds, which is why they often don't bother viewing homes with problematic roofs. Fortunately, by hiring our roofing contractors in Oswestry, you can increase your property's value while restoring it to its former condition.
At Cooper & Williams, we've been repairing and installing roofs for residential and commercial clients in Oswestry for nearly 50 years, meaning you can trust that we have the required expertise to remedy any problem regardless of how severe. If you want to hire roofing contractors in Oswestry that guarantee long-lasting roof repairs at affordable prices, then we're the company to call. 
Bring Your Home's Interior into the 21st Century
If you want to make your property feel like a home rather than just a place to live, you might want to think about making a few changes to its interior décor. New floors can effectively enhance the appearance of your entire home, and you can feel confident that visitors won't fail to be impressed by your new oak, wooden, vinyl or laminate flooring in Oswestry. If you want to browse the most extensive selection of quality flooring in Oswestry, you needn't look any further than Cooper & Williams.
We welcome you to visit our showroom so that you can see our beautiful flooring options in person, and given the number of choices we have, we guarantee to have the perfect floors for you. All our products and workmanship are covered by excellent warranties, so contact our experts today to discuss your requirements.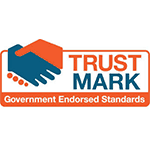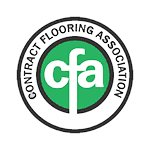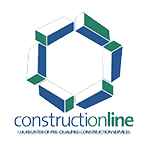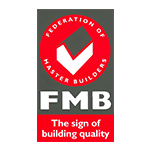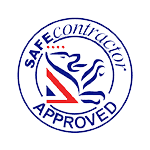 Deciding Whether to Choose Oak, Wooden, Laminate or Vinyl Flooring
We understand that narrowing down your options from our vast collection of flooring in Oswestry can be challenging, but for the sake of your future comfort, choosing the most suitable floors for your property is crucial. Some people argue that nothing can rival the natural appearance of authentic oak and wood flooring in Oswestry, but other homeowners choose vinyl and laminate alternatives because they're more budget-friendly and look almost indistinguishable from the real thing.
All our flooring options are durable and easy to maintain, requiring just a periodic wipe and vacuum clean to retain their brand new appearance. Plus, even though we only supply premium products, we remain one of the best-value suppliers of flooring in the Oswestry area. Learn more about the benefits of oak, wood, laminate and vinyl flooring for your Oswestry home by calling us today or visiting us in store.
Visit our flooring showroom
To see for yourself our extensive range of domestic and commercial flooring, visit our showroom today for inspiration and advice. Our team will be on hand to offer personalised advice and flooring solutions for you.
Discuss Your Needs with Our Roofers in Oswestry Today
At Cooper & Williams, we aim to exceed our clients' expectations with every project we undertake, which is why we're happy to offer free consultations and site visits. If you need your roof repairing to its former condition or want to buy floors that will set your home apart, email us today to book a free consultation.