Roofing Contractors & Flooring Installation Services in Newtown by Cooper & Williams
Cooper & Williams is a family-run business, providing homes and businesses in Newtown and Powys with superior quality roofing, flooring and tiling services. Established since 1970, we have three specialist divisions dedicated to roofing, flooring and tiling. Our experienced team will guide you through the entire process, no matter the size or scale of your job.
Let Our Roofers in Newtown Restore Your Roof
Most of us pay very little attention to our roofs, but the signs of damage aren't always obvious. Sometimes, blocked gutters and water damage inside your home can suggest your roof is faulty, and the problem will worsen the longer it's neglected. Fortunately, you don't need to let your problematic roof cause a disaster because our roofing contractors in Newtown can remedy the situation in no time at all.
For nearly 50 years, the experts at Cooper & Williams have provided homeowners and businesses in Newton with high-quality, long-lasting roof repairs. In the process of restoring your roof to its former condition, we can add thousands to your home's value. If you want to learn more about the capabilities of our roofers in Newtown, don't hesitate to contact us today.
Beautify Your Home with New Flooring in Newton
Are you looking to make a few changes to your interior that will make your home a more comfortable place to live? Your floors are one of the primary focal points in any room, meaning replacing them can have a dramatic effect on the appearance of your overall home. If you're looking for the widest selection of flooring in Newtown, you needn't look any further than Cooper & Williams.
We stock one of the broadest selections of oak, wooden, laminate and vinyl flooring in Newtown, ensuring we have the perfect product for any home or business. We welcome you to visit our showroom so that you can see our flooring options for yourself, or you can contact one of our professionals for advice and recommendations.
The Benefits of Our Various Types of Flooring
in Newton
If you want to add a touch of natural beauty to your indoors, then you might be interested in browsing our range of wooden and oak flooring for Newton homes. Many homeowners claim that nothing beats the authentic beauty of real oak and wood flooring from Newton, but laminate and vinyl alternatives are growing in popularity because they're a more economical purchase and look almost identical to real wood.

Regardless of which type of flooring in Newton you purchase, you can feel confident that it will survive for years with minimal-required maintenance. In addition to being timelessly stylish, durable and resistant to dirt, grime and heavy foot traffic, our floors are also easy to keep clean. If you need help narrowing down your options or would like to learn more about the benefits associated with our various types of flooring, then we welcome you to get in touch.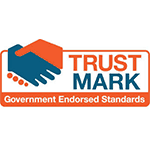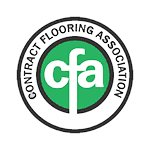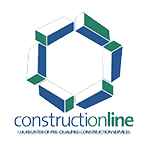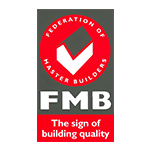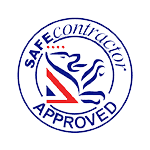 Visit our flooring showroom
To see for yourself our wide range of flooring, visit our showroom today for inspiration and advice on flooring for both homes and businesses.
Get in Touch with Our Roofing and Flooring Experts Today
At Cooper & Williams, we aim to remain the most affordable company for roofing services and flooring in Newtown and the surrounding areas, but you can trust that we only use the highest grade materials available. Whether you need a new roof installation or want to beautify your home's indoors, we can help you, so email us today to book a free consultation.