Roofing Contractors and Flooring Installation Experts in Machynlleth – Cooper & Williams Ltd
Cooper & Williams is a family-run business, providing homes and businesses in Macynlleth and Powys with award-winning, superior quality roofing, flooring and tiling services. Our skilled tradesmen have over two decades of experience, so you can be confident that whatever the size or scale of your job, it will be completed to an expert standard, using only the best materials and guaranteed for 12 months.
Your One Point of Contact for All Roofing Requirements
Do you have a roof that's in urgent need of repair? Have you noticed cracked and missing tiles or water damage on the ceilings inside your home? Without a roof that's in top condition, you run the risk of compromising your property's structural integrity. Fortunately, there's no need to let such a situation arise thanks to our expert roofing contractors in Machynlleth.

At Cooper & Williams, we've been installing, repairing and replacing roofs for over 40 years, and we can handle any residential or commercial task. Our highly skilled and certified roofers in Machynlleth only use the highest grade materials to construct roofs that survive decades, and we pride ourselves on being one of the most affordable roofing specialists in Machynlleth and the surrounding areas.
Flooring That Won't Fail to Impress
Every few years, it's nice to revamp our home's interior as our stylistic preferences progress and adapt with time. However, when sticking to a tight budget is crucial, you might not be able to give your interior a complete overhaul just to bolster its style. Fortunately, thanks to our extensive range of oak, vinyl, wooden and laminate flooring in Machynlleth, you can update your property's appearance without breaking the bank.

Even though we only supply and install the highest quality flooring on the market, we remain one of the area's most cost-effective providers, and all our work is covered by excellent warranties for your peace of mind. We'll gladly visit your property to give you a free consultation, and we will do everything within our power to exceed your expectations. If you want to know more about flooring in Machynlleth, then contact our experts today.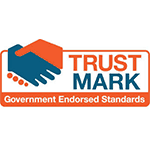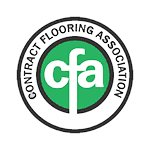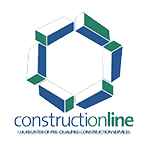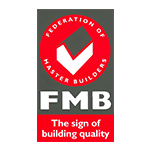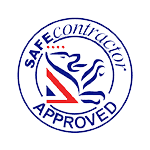 Our Flooring and Roofing Contractors in Machynlleth Can Increase Your Home's Value
If you intend to sell your home, you undoubtedly want to maximise its value before putting it on the market. Nowadays, with people trying harder than ever before to save money, property hunters are searching for homes that are in near perfect condition. If your roof requires repairs, you can feel confident that lots of your potential buyers will search elsewhere, which is why you should call our roofers in Machynlleth to restore your roof to a pristine condition.
While investing in a house you're about to sell may sound counterproductive, spending money on a new roof could increase your home's value by thousands of pounds. Plus, if you want to make sure that your home looks as appealing as possible, you can hire our contractors to install highly attractive wood, laminate, oak or vinyl flooring in Machynlleth. Find out how our services can help you sell your home for a fair price by calling us today.
Visit our flooring showroom
Visit our showroom today for inspiration, advice, and to see our range of flooring styles. Our team will be on hand to offer personalised advice for your home or business.
Learn More about the Capabilities of
Our Roofers in Machynlleth
Since 1970, homeowners and businesses in Machynlleth and beyond have trusted us to revamp their properties, from supplying new floors to repairing and installing roofs. If you want to increase your home's value, make it a more comfortable place to live or prevent small damages from exacerbating, you should email our expert roofing contractors in Machynlleth on 01743 850711.